ABOUT US
SOUTH INDIAN RESTAURANT "Dharmasagara" opened on October 6th 2003 in Higashi-Ginza.
"Dharmasagara" means "Ocean of Justice" in Sanskrit.
You can enjoy very healthy authentic South Indian
Vegetarian and Non-Vegetarian food
in silent and cozy space with nice music.
All dishes are cooked with
fresh spices and minimun salt and oil
by excellent Indian chefs from Tamilnadu
who have long experience worked in 5 star hotels in India.

Vegetarian Friendly
We serve pure Vegetarian dishes.
Vegan.Gluten Free.
MSG Free.China Free.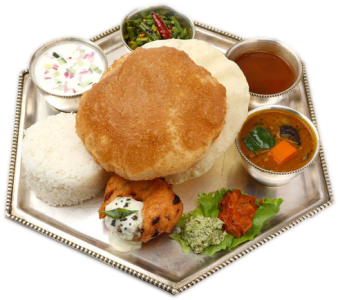 MAP